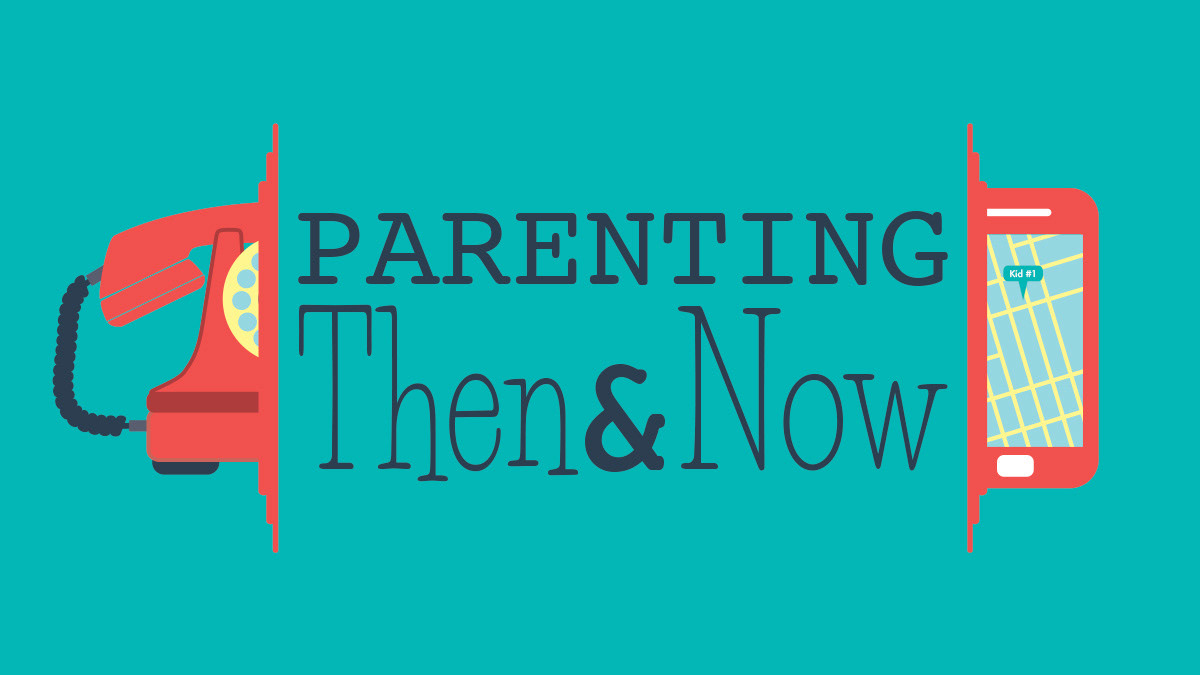 Logo for Parenting Then & Now podcast
"Were the good old days really so good? Was it easier – or harder – being a kid "back in the day" or now? This basic question is what Sam seeks to answer on her show, where each week, she takes an often whimsical, sometimes intriguing and always interesting trip down memory lane. With compelling guest interviews, discussions of growing up in the 70's, 80's and '90's and the show's very own PTAN Retro Memory every other week, you'll want to tune in for the latest topics."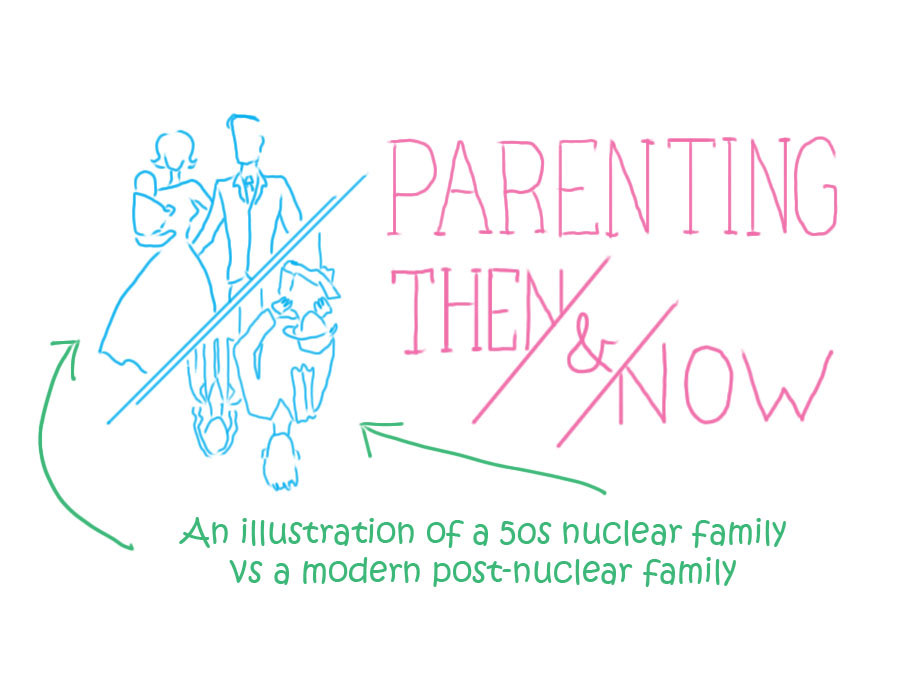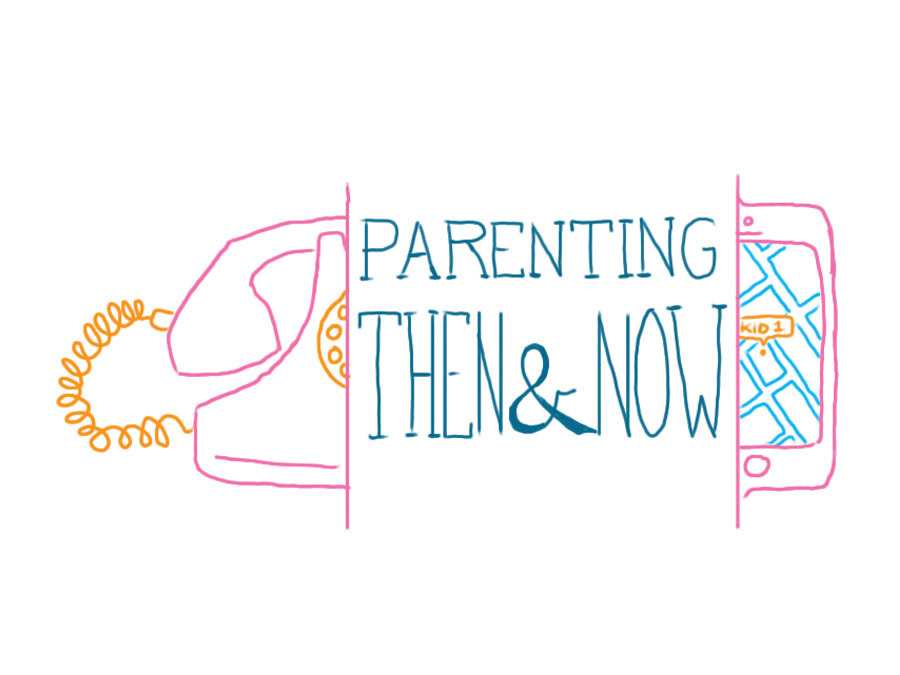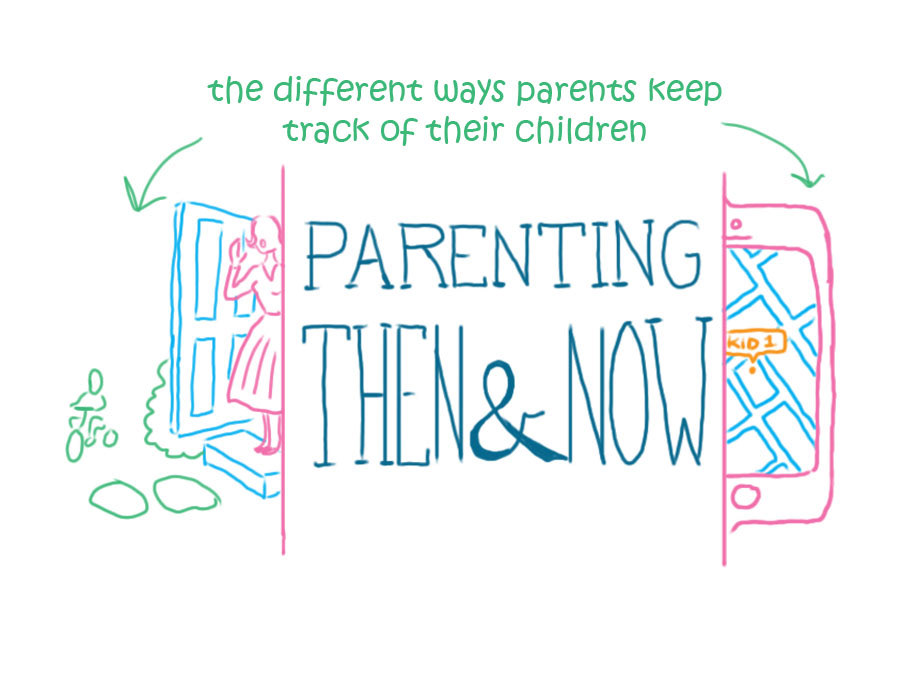 I created three preliminary sketches for the client. They requested that we use a typewriter font for the title, so I restricted myself to that. Ultimately the client selected the logo that showcased how technology has evolved and how it has changed parenting - showcasing how we use cellphones to track our children's whereabouts, whereas previously parents would have needed to know the phone numbers of their children's friends in order to keep track of them.