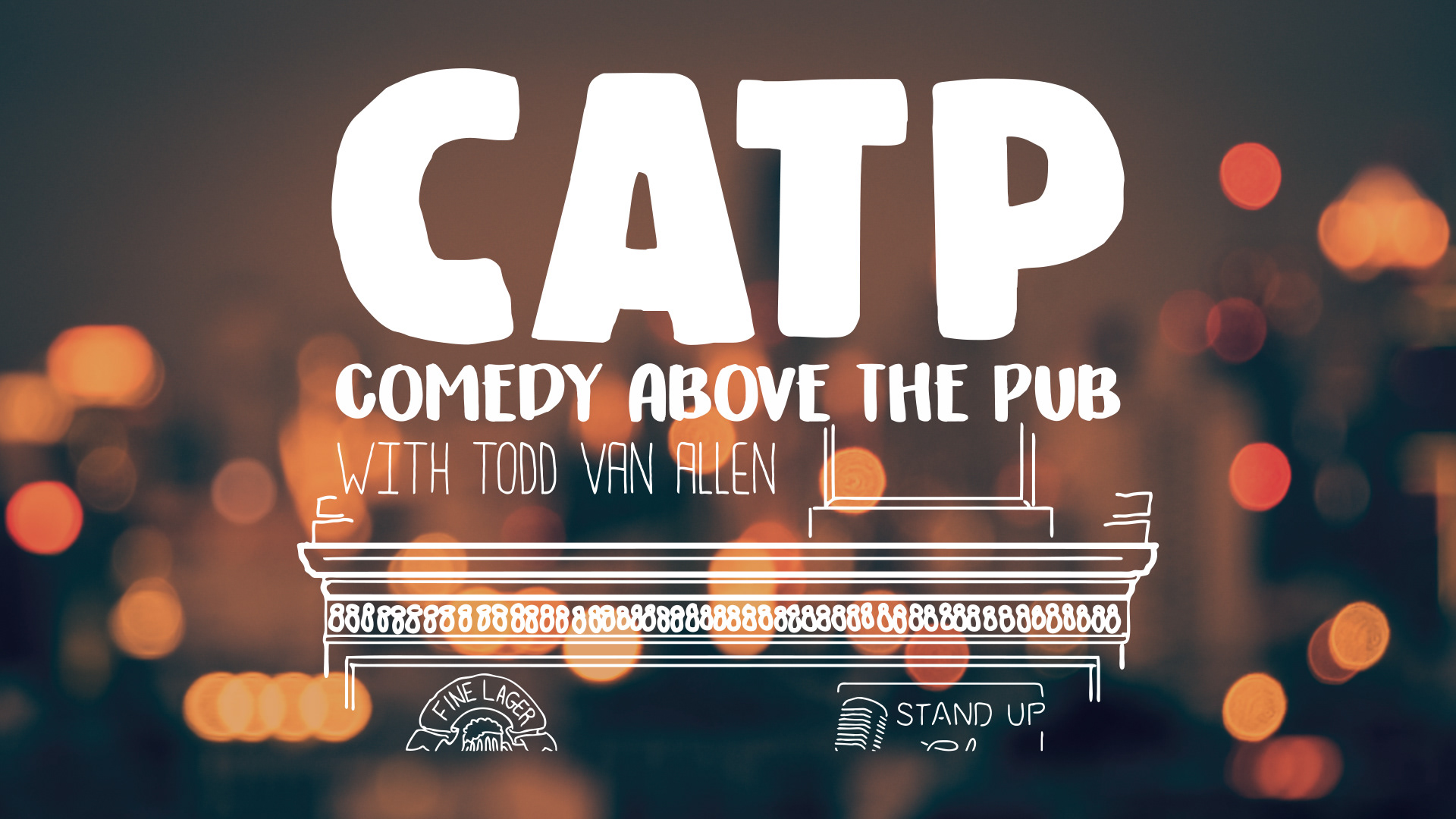 Logo for Comedy Above The Pub podcast
"Not just one of Canada's longest running comedy podcasts where guests the likes of Andy Kindler, "Whose Line Is It Anyway?" stars Greg Proops and Colin Mochrie, "Kids in the Hall"'s Bruce McCulloch, "Iron Chef America" co-host Kevin Brauch and CBC's "The Debaters" host Steve Patterson have swung by for a visit. As a result of the success of the show, CATP host Todd Van Allen has been interviewed on the CBC show "Spark" and written up in "Macleans" magazine."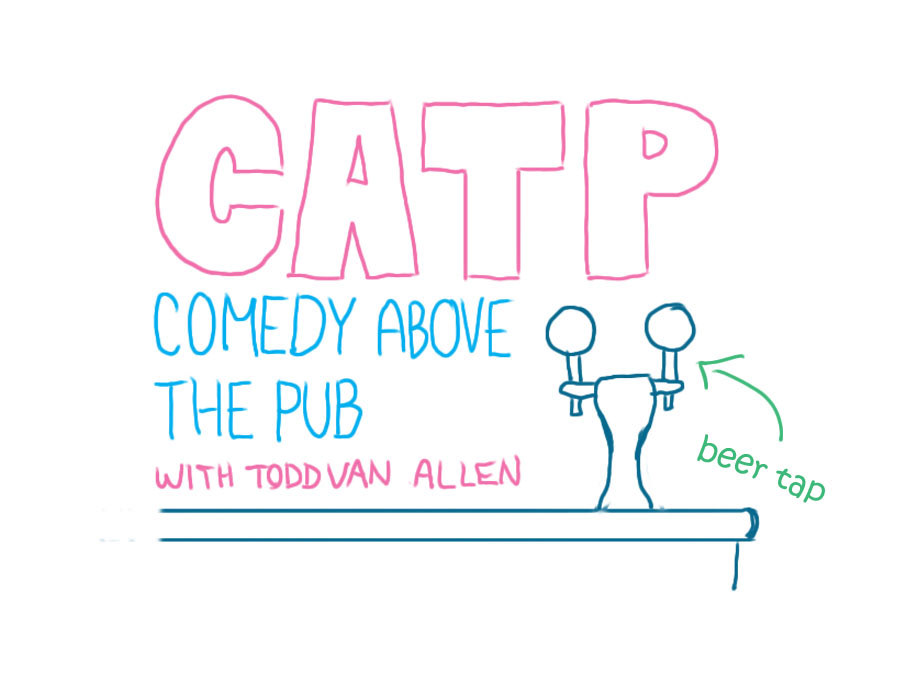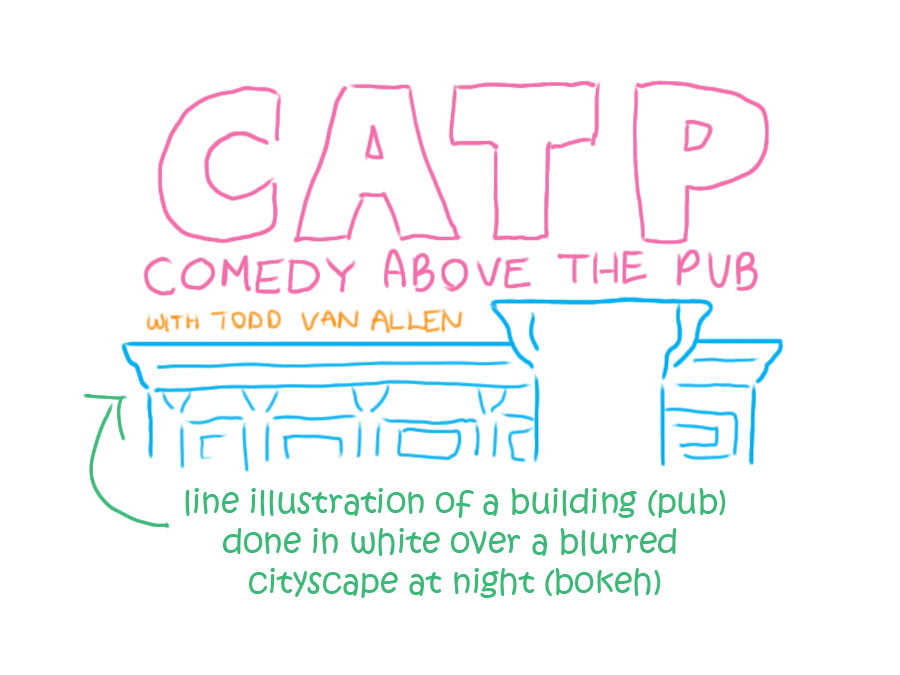 For this logo, the client wanted to emphasize the humorous acronym C.A.T.P. (say it out loud), and wanted the overall feeling to reflect the fact that it's a comedy podcast. I provided two sketches - one with the text appearing over the bar, with a beer tap, and one with the text over the building itself. My goal was for the finished product to look hand-drawn.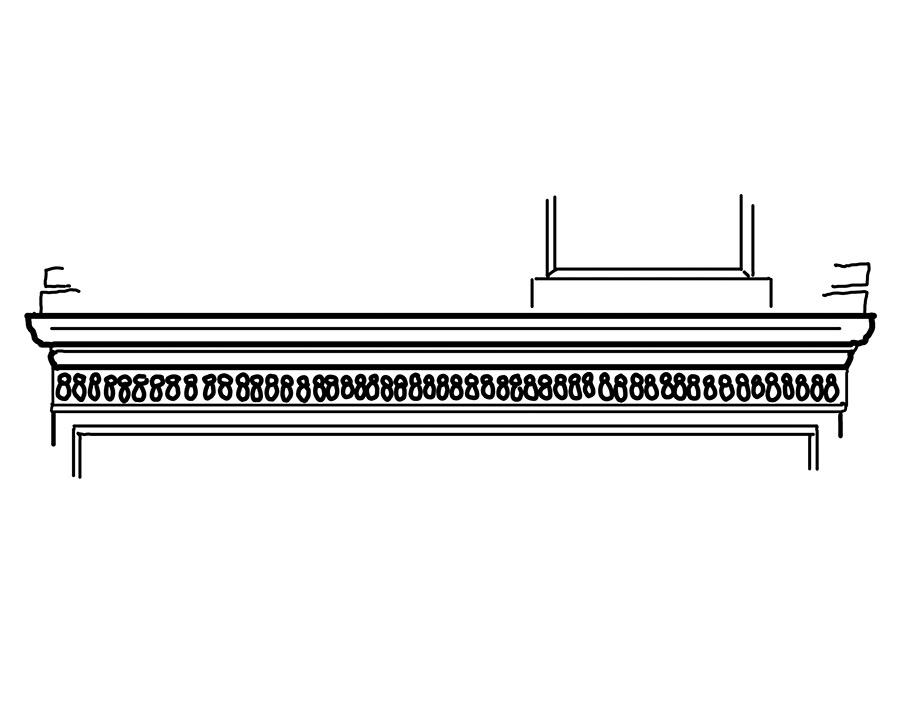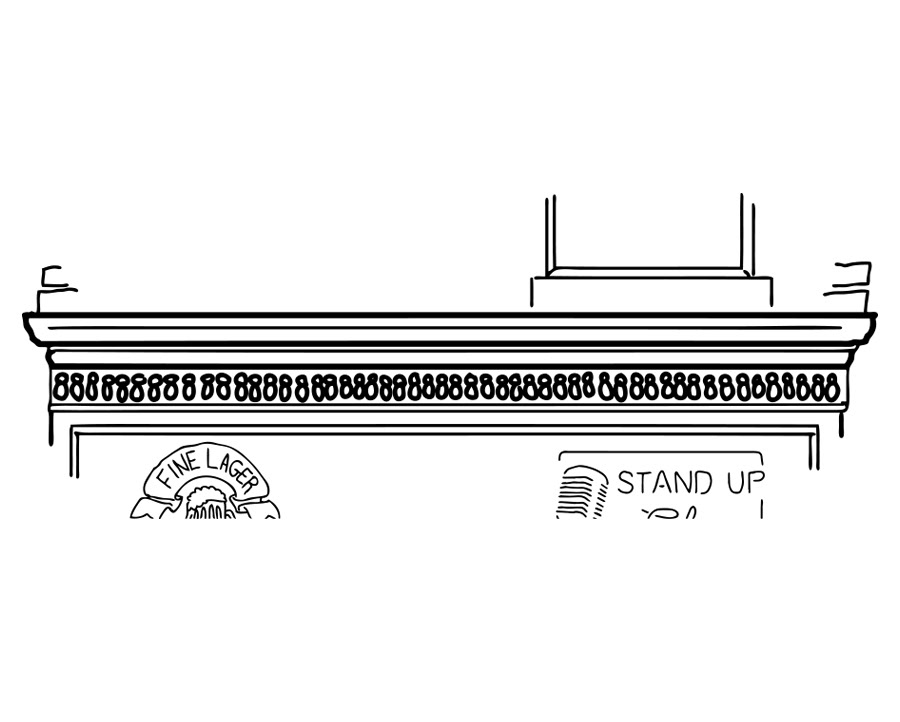 The client preferred the concept of the text over the building, but since it's not recorded on a rooftop they wanted it to appear as though the text was on the second floor of the building. I emulated classic Toronto architecture for the illustration. After reviewing the illustration they asked for a classic bar sign and a comedy bar sign to be added.